Optimal assembly to meet your expectations
Welding and bonding by glue or adhesive tape are commonly used assembly method, and we chose the appropriate assembly method for achieving the product specifications. We also do assembly with plastic parts and finished products, so please do not hesitate to contact us for more information.
Bonding
We offer a full range of services from selection of adhesives to application and assembly.
Welding
A wide array of welding methods is available, including TIG welding, laser welding and resistance spot welding.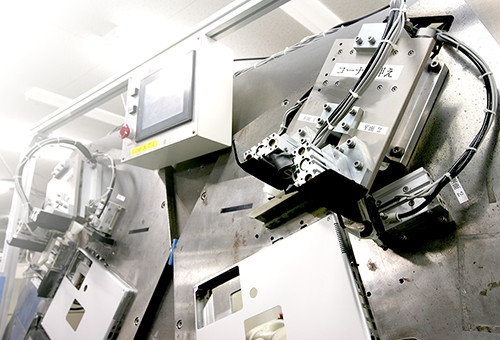 Other jointing methods
We offer a variety of methods such as staking, placing insert screws, etc. to meet your needs.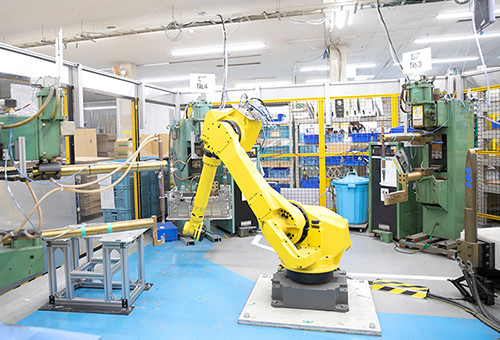 Automation
We manufacture a variety of automated machines in-house. They can be used for cost reduction, efficiency improvement and safety measures.
Examples of automation: Press transfer, deburring, laser marking, image inspection, polishing, welding, bonding
List of equipment
Spot welding machine

7 unit
TIG welding machine

10 unit
6-axis transfer robots

45 unit
Laser welding machine

14 unit