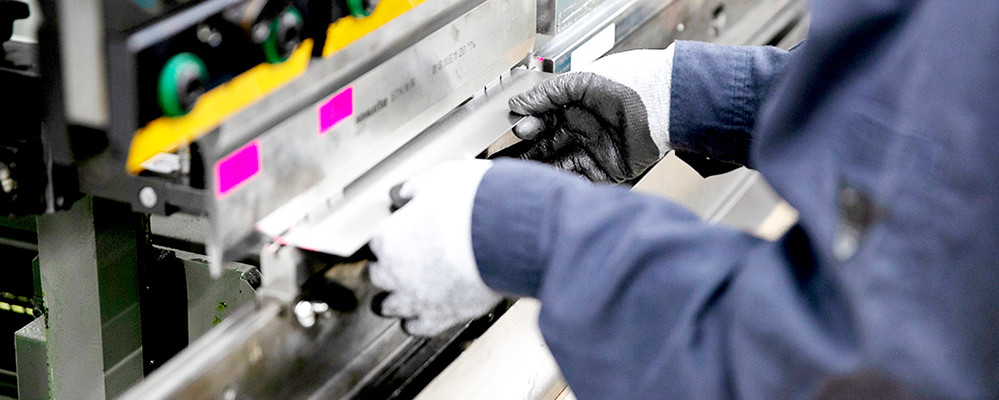 Precision stamping
Our precision stamping is characterized by a processing system that controls and realizes highly accurate processing of thin sheets of difficult-to-process materials.
This system allows us to handle difficult-to-process materials such as stainless steel, titanium, and magnesium, which are subject to high levels of work hardening and spring back, according to client requirements.
In addition, in order to prevent dimensional changes during stamping, we have adopted a method of controlling the temperature of the tool and other components and a tool with a special coating technology.For products that require high levels of process-ability and precision (such as optical devices), we also use distortion-control heat treatment technology to achieve high strength and high precision.
Furthermore, we have succeeded in the mass production of ceramic tools, as a high-precision, long-life tools for difficult-to-process materials, for the first time in the world.
Case studies
Aluminum products

Titanium products

Magnesium products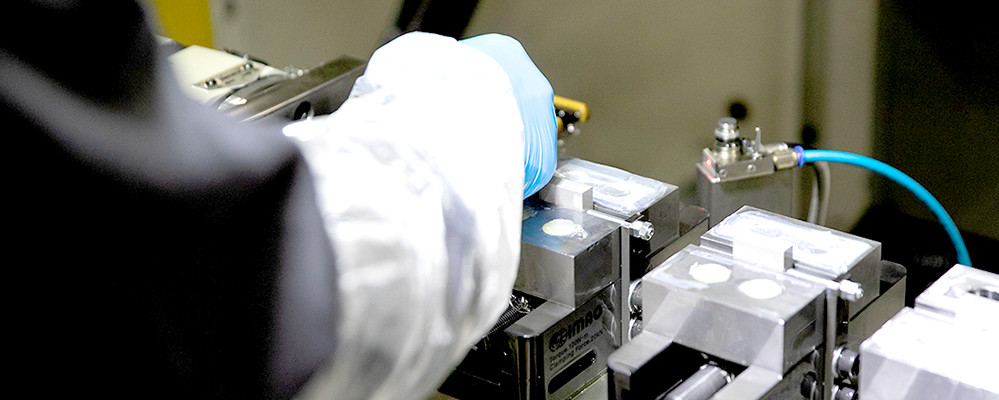 Machining
We can mass produce products that require a high level of design and functionality that could not be achieved with conventional stamping technology.
Depending on the shape of the workpiece, an NC rotary table is used as a jig and tool, which reduces the number of machining processes and enables us to provide high-precision products at low cost.
The system also provides automatic product feed, automatic measurement and automatic compensation line setup.As the machine itself compensates for thermal variation, it is possible to process with stable dimensional accuracy in response to daily temperature changes and throughout the year.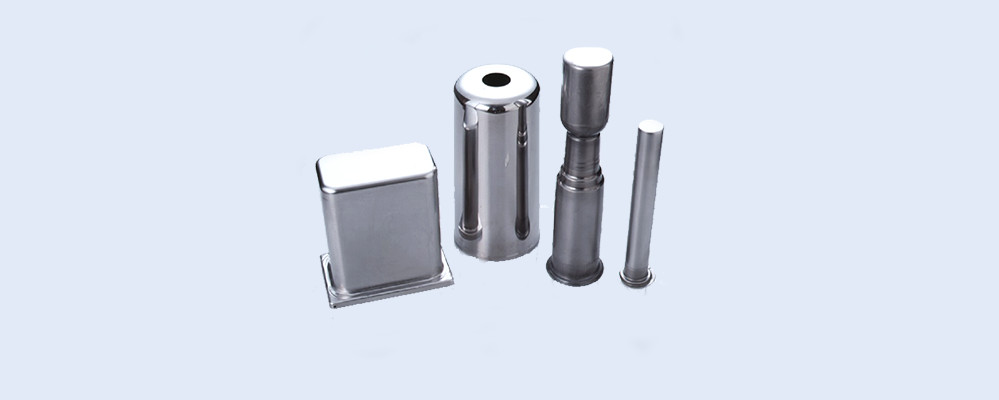 Extra deep drawing
Extra deep drawing (EDD) is a processing method developed to improve the deep drawing process of metals.
It enables us to process materials that were previously difficult to draw and to improve the Yield rate.Moreover, products that could not be drawn without intermediate annealing (especially austenitic steinless, which has a high level of work hardening) can now be drawn almost without annealing. Furthermore, non-circular (oval, square, etc.) products can now be processed by extra deep drawing, which was not possible before, with almost the same process and cost as circular products.
Limits of drawing ratio and drawing height by material
| Material | SUS304 | SUS304 | Titanium | SUS430LOW-C | General SUS430 | Aluminium |
| --- | --- | --- | --- | --- | --- | --- |
| Drawing ratio D/d | 6(3.5) | 5(3.0) | 4(3.5) | 4(3.5) | 3(3.0) | 4(2.8) |
| Drawing height H/d | 8(2.8) | 7(2.0) | 3.5(2.8) | 3.5(2.8) | 2(2.0) | 6(1.7) |
*d: diameter of product after drwaing, D: diameter of blank before drwaing, H: height of product after drwaing
Our equipment
Machining center

Automatic processing line of machining center

Automatic stamping line

Automatic machining line

Jig of machining center

3D laser cutting machine
List of equipment
Hydraulic press
Single-action hydraulic press (30 t)

2
Single-action hydraulic press (40 t)

2
Mechanical servo press
Single-action mechanical press (45 t)

5 unit
Single-action mechanical press (75 t)

5 unit
Single-action mechanical press (110 t)

21 unit
Single-action mechanical press (150 t)

2 unit
Single-action servo press (80 t)

2 unit
Mechanical transfer press (2 machines of 250 t x 2 units)

1 set
Mechanical robot transfer line (110 t x 3 units + 150 t x 1 unit)

1 set
Mechanical robot transfer line (110 t x 3 units)

1 set
Machining
Lathe machine
Various machining centers

167 unit
Lathe machine
Lathe machine

4 unit
Others
Automatic stamping line

1 unit
Automatic machining line

1 unit
Jig of machining center

1 unit
3D laser cutting machine

1 unit