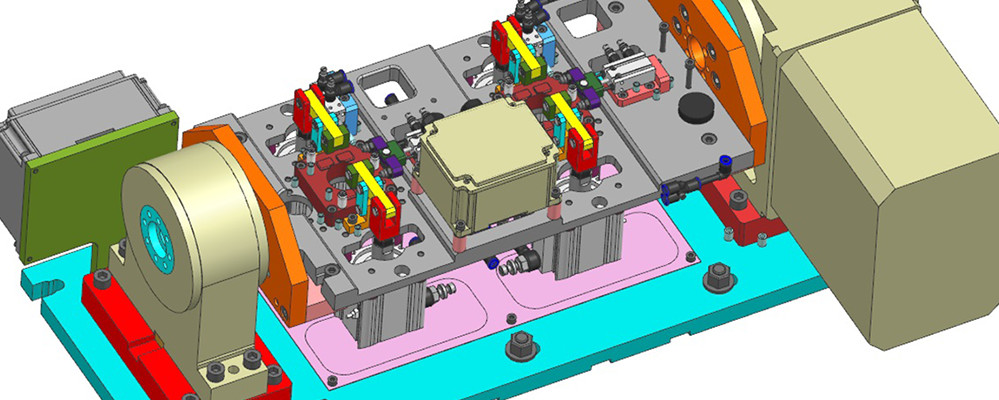 Process & Design for manufacturing (DFM)
After receiving a request for production, the first step is to design the production process and production equipment.By visualizing and verifying at this stage, we are able to detect problems and provide feedback at an early stage.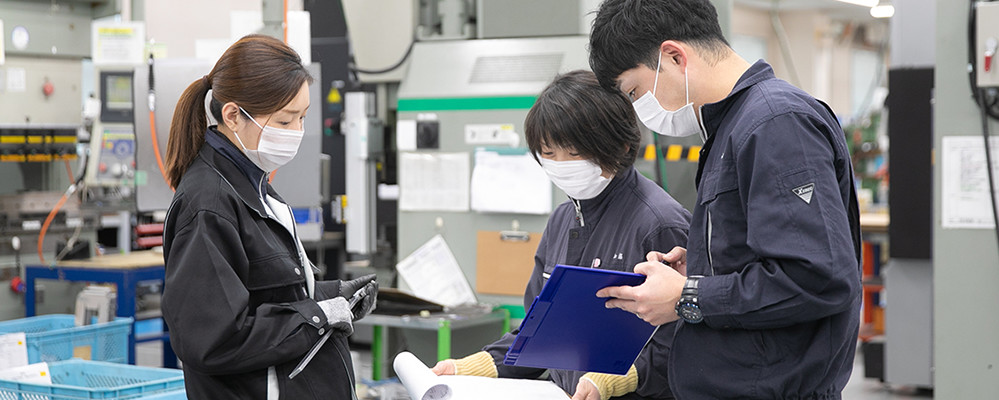 Process & manufacturing
We use simplified equipment to check the validity of the process and production equipment.If any problems occur, we provide immediate feedback to improve the design.
In addition, a dry run is conducted when the equipment is completed. By verifying equipment before mass production, we are able to control quality and eliminate the unnecessary processes.If a problem is found, the equipment will be modified and improved accordingly.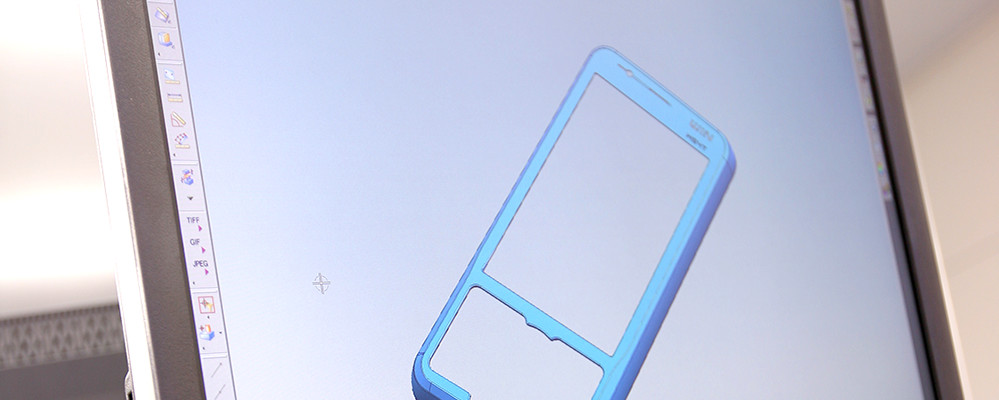 Tool design
We design all kinds of tools, such as small precision tools, extra-deep drawing tools, complex three-dimensional tools, and hydraulic tools, by making full use of the technical capabilities accumulated over many years and the state-of-the-art CAD/CAM equipment.
We especially focus on the in-house development of tools and have achieved the world's first automated mass production of warm deep drawing. Set on such ideas and technical skills, we are able to meet the needs of our clients. In addition, we can immediately create prototypes and processing samples using a wide collection of processing machines.
Our equipment
Design office

3D CAD/CAM system

High-Speed machining equipment

3D laser cutting machine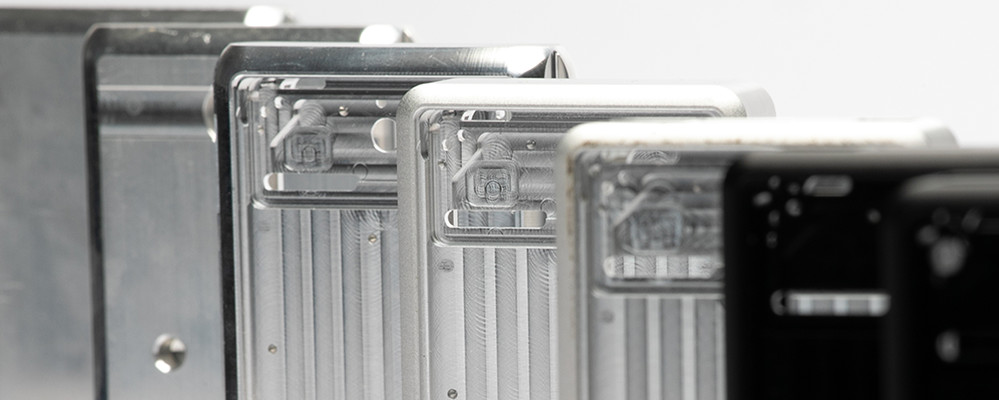 Prototype and sample making
We have developed a system that can create machining programs that match the shape of the workpiece.Since data is created without teaching, shapes can be modified by changing the design.
In addition, the 3D laser processing system makes it possible to cut along curved surfaces.It allows us to do the metal processing that makes the product design come to life without asperity or mismatches that occur in trimming of the stamping process.
Furthermore, the initial investment can be significantly reduced by eliminating the need for expensive tooling costs, even for complicated trim or piercing shapes.We can process a wide variety of materials with our technological capabilities and the state-of-the-art equipment.
Process of laser machining
STEP1Finished stamping product

STEP2Shape Scanning

STEP3Data processing(correct the cutting shape)

STEP43D laser cutting

STEP5Completion

Using a variety of surface treatment technologies, such as anodizing, polishing, painting, coloring, etc.,
which are our specialties, we finish the metal to a high-grade quality.
High-quality cut work samples
Pure titanium (TP270)

Stainless steel (SUS304)

Aluminum (A1050)

Magnesium alloy (AZ31B)

*The products in the pictures do not have any post-treatment.
Machining conditions
Material
Titanium, all types of stainless steel, all types of aluminum alloys, magnesium alloys, etc.
Dimensions
Within the cutting range of 500 x 500 x 250
The thickness of the material
Less than 2.0 mm
Laser
Pulse YAG laser
Processing machine
Simultaneous 5-axis control (X,Y,Z,A,C)
Max. machining speed: 12000mm/min (X,Y,Z), 21600 deg/min (A, C)
Assist gas
Nitrogen/Argon
List of equipment
Tool processing equipment
Machining center

6 units
Numerical control milling cutter

2 units
Radial drilling press

3 units
Lathe

2 units
Wire cutting EDM machine

4 units
EDM machine/Small hole EDM machine

2 units
Shearing machine, band saw, etc.

4 units
Surface polishing machine

3 units
3D laser processing machine

2 units
[CAD/CAM License]
SIEMENS- NX / SIEMENS- Solid Edge / PTC- CREO (Pro/E) / FUJITSU- ICAD/MX / AUTODESK- AUTOCAD / MAKINO- FF/cam / CNC Software,Inc- Mastercam
[Supported data files]
Parasolid / STEP / IGES / DXF/DWG