Our sheet metal work can fulfill all of your requests.
We are one of the leading sheet metal work departments in Japan with the most advanced equipment to meet all your processing needs.
Our sheet metal work technology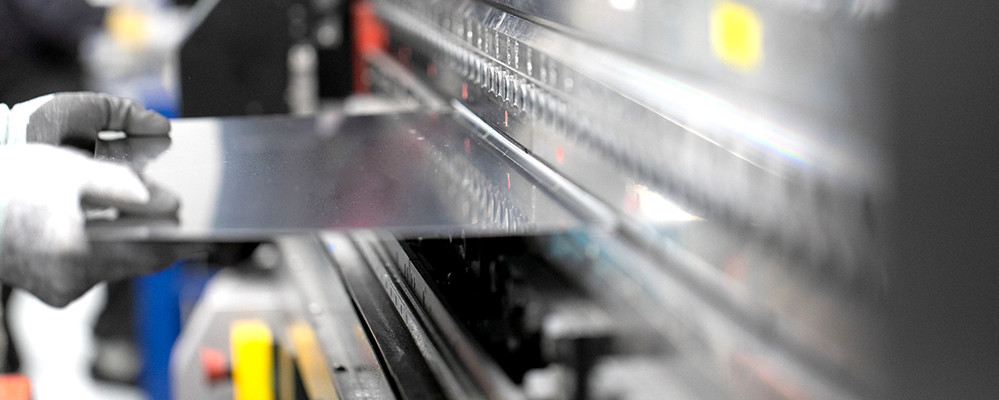 Features of sheet metal work
We use high-speed and high-performance punch presses and lasers to process materials.In addition, we have water jets for contouring thick plates, such as hairline and mirror polished surface materials with protective tapes, and can flexibly handle small to large quantities.
Furthermore, we have established a great deal of equipment and technologies, such as V-notch processing for high-class products, a bending system with automatic tool change, and a multi-automated spot welding system developed by our company that eliminates burn marks.
We have established a system for offering product processing without initial costs, using a wide variety of processing equipment. Please feel free to contact us for a small to large scale production.
Case studies
Evacuation ladder

Mailbox, etc.
List of equipment
Gatling, press, and shearing
Gatling punch press

2 unit
Press brake (35 t)

3 unit
Press brake (50 t)

1 unit
Press brake (80 t)

1 unit
Press brake (150 t)

3 unit
Shearing machine (corner shear)

1 unit
Shearing machine (hydraulic shear)

1 unit
V-grooving machine

1 unit
Single-action mechanical press (45 t)

1 unit
Others
Spot welding machine

17 unit
Automated spot welding line

1 line
Stud welder

2 unit
TIG welding machine

4 unit
Laser spot welding machine

1 unit
Tensile testing machine

1 unit
Fiber laser cutting machine (2000W, 1500×3000)

1 unit
Brush-type deburring machine (Width: 1000)

1 unit